If you missed my
first favorite things post
, this is just a little series I've decided to reestablish on this blog where I'll share a few of the things – old and new – that made my past month a little more beautiful. February was an amazing month for me as a blogger. I've made so many new connections and met so many amazing bloggers. I couldn't list them all if I tried, but for starters there's
Kristy Elena
,
Brooke @ Center Sage
,
Arash Mazinani
,
Marissa @ The Well-Appointed Catwalk
,
Mrs. Bossa Does the Do
,
Kristin Marie
,
Franca @ Oranges and Apples
and
Fabienne @ The House in the Clouds
just to name a few. And of course I got to meet the lovely
Tara Maya
and write my very first official
book review
. There was
LLWAT
and there was
FBFF
. I had a
VG Moment
and
felt the love
.
In short? February rocked. You have some big shoes to fill, March.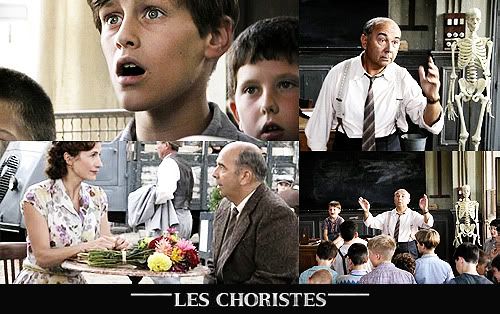 01. The Chorus (Les Choristes) – watch the trailer
The cinematic highlight of my February. I love films that are genuine experiences to watch and this was one of them. Directed by Christophe Barratier, Les Choristes follows Clément Mathieu (played with aplomb by Gérard Jugnot), a failed musician who in the late 1940s takes up a teaching job at a boarding school filled with unruly boys. In an attempt to organize the chaos Mathieu shapes them into a choir. The music of the film was performed by Les Petits Chanteurs de Saint-Marc, and if it doesn't move you nothing will. It's the sort of film where you're sometimes waiting for something to happen, as if it feels a little too peaceful in a way, but mostly the biggest things happen in the quietest scenes. If you haven't sen it yet, please do!
(Another film I quite enjoyed in February was Blue Valentine; Ryan Gosling is one of my favorite young actors in the industry and Michelle Williams was very powerful. It was a heart-wrenching experience, but a thorough and electric experience nontheless.)
02. Bridgeman Art on Demand
Bridgeman Art on Deman is an art enthusiast's dream. I just stumbled upon this site randomly and made several return visits in February. You can buy prints or you can simply browse the galleries, but the way the site is organized was my favorite part. You can search by keyword or color, browse galleries based on the movement, subject, artist, medium or style. I lingered mostly in the
Pre-Raphaelite
movement, but the
collage
and
fashion
mediums were fun too. It's a great way to educate yourself a bit on art, if you've ever wondered about different movements in art or maybe if you want to see more work from one particular artist.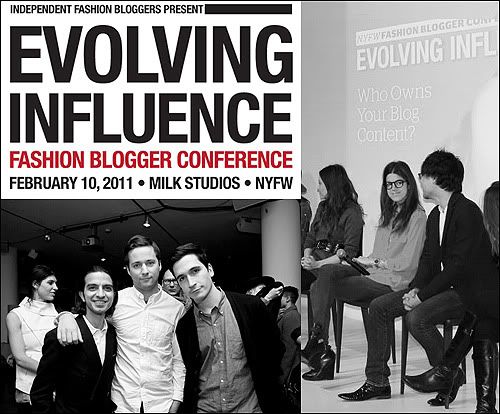 03. Evolving Influence – Independent Fashion Bloggers
Although I wasn't able to attend the Evolving Influence convention at NYFW I had as much fun at home watching the livestreams and
tweeting
with others who were both at the event and watching from home. Fangirling over
Supermoderator Vahni
with
B
was such a blast. It was so cool to feel genuinely connected to the event, which in itself was a wealth of information and inspiration. All of the panelists were so insightful, the discussions fascinating. I felt genuinely curious and excited after each group talked about the intricacies of successful blogging. If it was that much fun from home I can only imagine what it was like to be there!

04. Mercedes-Benz Fashion Week, New York – official site
And of course, there was Fashion Week. I get into Fashion Week like I used to get into awards season red carpets. It's an event, ladies and gentlemen. It's a real situation at my house. Meals are worked around livestreaming shows, sleep is irrelevant. Style.com is perpetually open in my browser. I love that we get this kind of look into the collections as they're being shown. As to my favorites, I did a
post on SHE about some of them
. The long and short of it is simply that I'm
very excited
for Autumn/Winer 2011.

05. Hope & Social – official site
This little Leeds-based band is an absolute treasure. I wish I could write of a serendipitous discovery in which their music knocked me over with sheer powerful love. Unfortunately, I can't remember where I first heard about them. It was a while ago. But something made me look them up on Youtube on a whim one night and I found this, the recording of their track "Eurospin". It has a little back story, which you can read a detailed version of on
their blog
, but here's my version: the band transformed their studio into a French cafe, invited seventy people to have dinner and then recorded "Eurospin" live with all seventy folks playing makeshift instruments and, in the most amazing moment that will truly touch your heart, singing along to this gem of a song. I can't tel you how many times I watched the video that night, but it was all my head contained as I went to sleep. I showed it to as many people as I could think of. It just made me so happy, so exquisitely happy, and I wanted to somehow send it to everyone in the world so they could feel what I was feeling. So here it is, with all its exquisite happiness, ready for you to experience it. I'll leave you all with that. Enjoy!
Comments