I'm very new to the phenomenon that is StumbleUpon, but I absolutely love it. If you don't know how it works (and don't worry, neither do I), StumbleUpon searches the web and recommends content based on your interests. For me it tends to recommend anything relating to literature, nature, travel, fashion and animals. I've seen everything from sequoia trees to Tim Walker's take on street signs. It's so fascinating! Here are a few things I've stumbled upon today…

the photography of Cole Rise
Astonishing photographs. The colors and tones are so spectacular.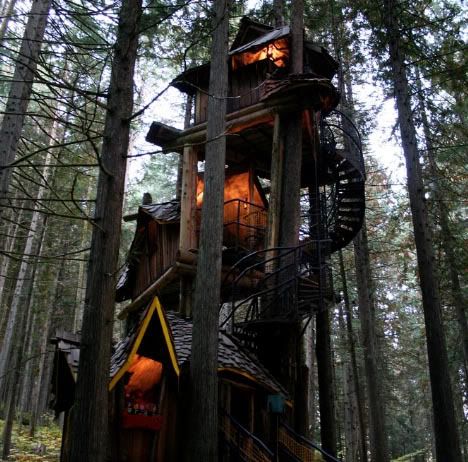 fantasy forest tree house
Could you just imagine experiencing this? It reminds me of something from Lord of the Rings.

Rococo Vintage
I've found a few blogs through StumbleUpon and this is my favorite. So charming and whimsical.

desire to inspire: bookshelves
Bookshelves! StumbleUpon knows me well. I'm always excited to see how people house their books.


GrimmStories.com
You can read lots of Grimm fairytales on GrimmStories.com. Cinderella is one of my favorites.

Sistine Chapel
This is my favorite. The Vatican's web site uses some ground-breaking technology to transport you into the Sistine Chapel. You can zoom, turn around, look up, look down. It's really like you're there! It gives you the opportunity to experience Michelangelo's art in even greater detail than if you were there yourself. Just be careful – it takes a little while to get used to it and it made me quite dizzy!
I hope you've found something nice to stumble upon. If you're on the site feel free to follow me (or leave a link so I can follow you) and if you're feeling generous you can always stumble The Girl Who Stole the Eiffel Tower. Wouldn't that be lovely?
Comments