Blogger's Block, Sean Stiegemeier and a Guest Post
Have you ever had an "off" blogging day when you can't seem to come up with a scratch of creative content nor the ability to write even a moderately entertaining post? I never post out of obligation, but sometimes my desire to blog doesn't coincide with my ability. Shall we call this Blogger's Block? When I'm in a rut like that I Stumble. I'm hooked on Stumbling! There never seems to be a lack of inspiration out there on the web, and it doesn't take long for me to Stumble upon something that I can't wait to share.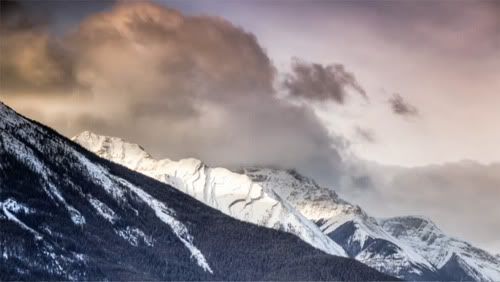 Sean Stiegemeier
is the creator of music videos unlike any I've seen before. His quiet genius behind a camera is nothing short of astounding. He must have some sort of spiritual connection to nature because somehow his videos reacquaint you with the beauty of this wonderful planet. These pictures barely do his videos justice.
Stomacher – Untitled/Dark Divider
This video was created for the band
Stomacher
, whose music seems to be the perfect audio companion to Sean Stiegemeier's fascinating imagery. If you like the song, Stomacher is offering their album free for download
over here
! Also check out
Sean Stiegemeier's other videos
on his Vimeo account, especially
Iceland, Eyjafjallajökull – May 1st and 2nd, 2010
which pairs more stunning landscape time-lapse footage with the ethereal music of
Jónsi
.
While we're somewhat on the topic of photography here, I'm so excited to share this next link with you: I was invited to do a guest post at one of my favorite blogs, Beautifully Invisible! It's just a little bit of me going on (and on and on) about why I love fashion photography and the photographers who capture my interest the most. If you're not yet following Beautifully Invisible I can only tell you to hurry up and remedy that. Her blog is so insightful, educating and always a fantastic experience. I still can't believe she let me do a post!